1. The left un-gloves its claws. The Toronto Star, often called, 'The Red Star', has started Mao like incitement against those who make their own medical choices that vary from the state.
The @TorontoStar launches hate-filled propaganda offensive against unvaxed Canadians. Calls for final solution to prevent them from spreading disease, killing & disabling good vaccinated people, leaving them jobless & wretched.

You can smell the fear dripping from the elites.. pic.twitter.com/vZBjYvHjQ4

— DonaldBest.CA * IT ENDS WHEN WE DO NOT COMPLY (@DonaldBestCA) January 16, 2022
2. French parliament approves law that will exclude unvaccinated people from all restaurants, sports areas, tourist sites and even trains: Macron faces criticism rule is overkill with 91 per cent of the population already jabbed against Covid
The French parliament has approved a law that will exclude unvaccinated people from all restaurants, sports areas, tourist sites and even trains. 

President Emmanuel Macron has faced criticism that the new vaccine pass is overkill and will do little to slow hospitalisations because 91 per cent of the population are already jabbed against Covid-19. 

Up until now, a Covid-19 pass has been required in France to go to most public sites throughout the country, but unvaccinated people have been allowed in if they show a recent negative test or proof of recent recovery.

But the new law, which applies to everyone aged 16 and over, requires full vaccination and removes the test option, effectively barring unvaccinated people from such venues. 

Some exceptions could be made for those who have recently recovered from Covid-19 but the law, set to come into force by the end of the week, also imposes tougher fines for fake passes and allows ID checks to avoid fraud.
(Proving that this is about obedience and not medicine.)
3. Schneider to shutter Canadian operations
Schneider Transport has put its Guelph, Ont., property for sale and informed associates it is closing its Canada-based operations.

"Today, Jan. 14, 2022, we are announcing a change in the company's approach to Canadian-based operations," the company told Trucknews.com in a written statement, responding to questions about its Canadian operations.

"Despite the dedication and best efforts over many years, Canadian-based operations do not fit within Schneider's long-term strategic focus. This decision was difficult. The change will affect all 150 Canadian-based associates and drivers. We are working with associates during the transition. Company trucks and equipment will transfer to our U.S.-based network to continue to serve our customers and as we proceed with the sale of the Guelph, Ont., property. We expect Schneider will no longer have Canadian-based operations by the end of March. We have notified all our Canadian associates and will remain in regular communication with them over the coming months."
4. Once French citizens, now French serfs, clash with state thugs attempting to enforce the end of all freedoms in France
5. This is alleged to be the British person who took Jews hostage at, ironically, a progressive Synagogue in Texas.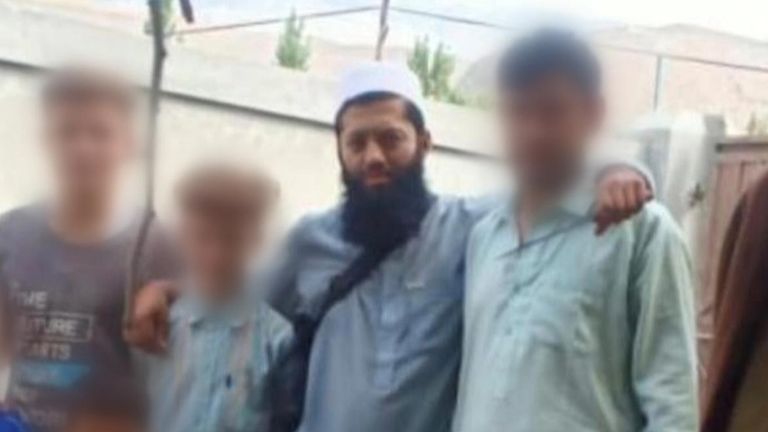 Thank you all who contributed to much to this effort, this past weekend and for all time. If its always darkest before the dawn, let us consider some high quality sunglasses. Because it had better be a bright dawn considering how dark its getting.