1. Covid, commies and hockey
(It is difficult not to suspect that the far left is using the alleged crisis over Covid19 not just to rig the US election and others, but to destroy any aspect of what is looking like vestigial aspects of our culture like hockey. This is a crisis made for remaking the world in the image of the far left. Destroying all things that unite a people other than socialist empty phrases is a big part of that remake.)
2. Communist activists retask remembrance day to make it about a non-existent climate issue
Westboro Baptist environmentalism. https://t.co/mpM0toW1BX

— Sheila Gunn Reid (@SheilaGunnReid) November 11, 2020
3.
4. Muslim pupil, 11, threatens to BEHEAD his teacher in Germany: Boy had 'declared it was okay to kill anyone who insulted the Prophet after minute's silence was held for Samuel Paty'
An 11-year-old school pupil in Germany threatened to behead his teacher in a chilling echo of last month's terror attack in France – a week after saying he approved of the Paris atrocity.

The boy made the violent threat in response to his teacher's warning that there would be consequences if parents failed to attend a meeting with teachers. 

The pupil, who is Muslim, had previously said after a minute's silence for French school teacher Samuel Paty that 'you're allowed to kill someone who insults the Prophet, that's OK'. 

When the school's headteacher called the boy's parents to raise the alarm, his mother retorted that the family did not hold such extreme views so the child must have picked them up at school, according to Tagesspiegel.
5. Iran has a curiously selective approach to Covid shutdowns as well
I got this shocking video from Iran. Reza Tabrizi, a disabled athlete, was violently forced into a police car & harassed by plainclothes agents as he struggled to walk.

He was arrested for asking why religious shrines are open while gyms are closed during covid. He faces death. pic.twitter.com/Mf1Qo7YcTA

— Masih Alinejad ?? (@AlinejadMasih) November 10, 2020
6. Muslims slaughter huge number of people to establish Islamic supremacy in region. Global News gives it a nice paint job.
Canada's foreign minister condemns 'horrific' attacks on civilians in Mozambique

Canada's foreign minister says the government is "shocked and disturbed" by reports that dozens of civilians were beheaded in northern Mozambique.

The BBC, Al Jazeera and other outlets, citing state media and police, report over 50 people were attacked and beheaded over the weekend by militant Islamists in the Cabo Delgado province.
The province has been plagued for years by attacks from militants of the Al-Shabaab, which is aligned with the so-called Islamic State.

In a tweet Tuesday evening, François-Philippe Champagne called the reported beheadings "an horrific and despicable act" and said his ministry will monitor the situation closely.

"We're deeply concerned by the ongoing situation," he said. "Civilians must be protected and violence must stop."
7. Liverpool to be targeted for first step in authoritarian measures over Covid, and the Great Reset. THIS IS VERY WORTHWHILE.
(As a point of fact, each person moved from the 3rd world to the West literally multiplies their 'carbon footprint' by 4X. This means that when the same people have an open border, mass immigration to the West policy as well as claims about global warming, you can rest assured they are lying about both)
8. Austria: Green Party logo discovered on sponsor board of mosque raided for jihad terror activity
"Raid on Islamic center: logo of the Greens on sponsor board," translated from "Razzia in Islam-Zentrum: Logo der Grünen auf Sponsorentafel," Info-Direkt, November 9, 2020 (thanks to Medforth):
On Monday morning there were 60 house searches against alleged Islamists and their structures in Austria. This also included an Islamic center in Graz. Explosive: Info-DIREKT photos are available that suggest that the Greens could have sponsored this Islamic center.

The raids were carried out today on 70 suspects, including on suspicion of financing terrorism, money laundering and terrorist organizing. The public prosecutor emphasizes that the searches are not related to the terrorist attack in Vienna.

Logo of the Greens on sponsor board […]
9. At Today's Remembrance Ceremony in Canada's capitol of Ottawa, dump trucks were used to keep people away from the war memorial, and police were stationed with rifles facing the people who managed to come to the ceremony despite even the Legion asking people to stay away for some reason.
LIVE in Ottawa: O Canada plays to a sparse crowd.

Roads surrounding the National War Memorial have been blocked off. pic.twitter.com/GuR8cTLZGm

— The Post Millennial (@TPostMillennial) November 11, 2020
LIVE in Ottawa: Prime Minister Justin Trudeau waves to onlookers across the street as he leaves the Remembrance Day ceremony. Spectators were not permitted at the ceremony due to COVID-19. pic.twitter.com/Ue5jZpmFqt

— The Post Millennial (@TPostMillennial) November 11, 2020
(I Guess Trudeau was just waving to CBC crews)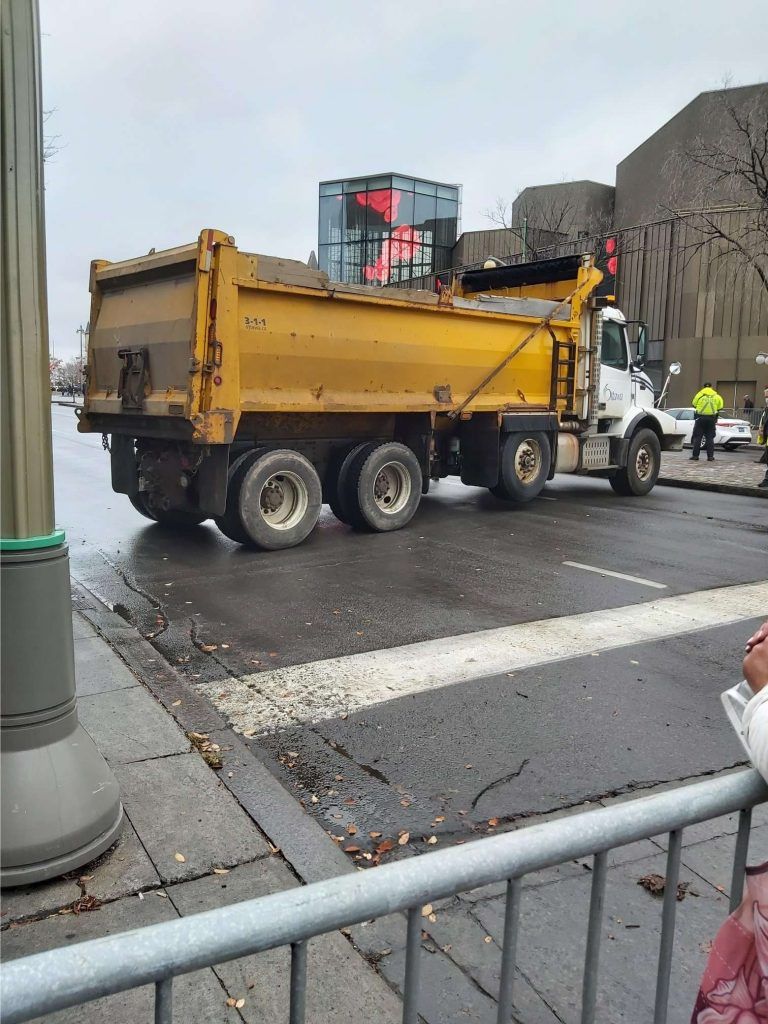 (videos to come on that soon)
Thank you Malevolent Pixie, Johnny U., M., Wrath of Khan, Xanthippa, Richard, Gun Goddess, Tama, Hellequin GB., and MANY more who keep a candle lit for reality