1. 15 illegals land on the shores of Ibiza Spain
Daily Mail has the story here.
2. Afghan 'who stabbed two American tourists' at Amsterdam train station says he travelled to Holland 'to protect the Prophet Mohammed' and 'kill unfair and cruel people'
An Afghan man suspected of stabbing two American tourists last year at Amsterdam's Central Station has told judges he travelled to the Netherlands 'to protect the Prophet Mohammed'.

Jawed Santani, 20, appeared at a two-day hearing in a heavily fortified courtroom in Amsterdam, where he faces two attempted murder charges with the aim of committing an act of terror. 

'I came to the Netherlands to protect my prophet,' he told the judges in reference to the August 31 incident last year that sent midday commuters into a panic and left two severely injured victims.

'I was planning to kill unfair and cruel people, those who make it possible for the Prophet Mohammed to be insulted,' national news agency ANP quoted him as saying.

Santani previously mentioned anti-Islam politician Geert Wilders, and his knife assault came a day after the far-right MP announced he was cancelling moves to stage a cartoon competition to caricature the Prophet Mohammed.

Wilders pulled the plug on the competition at the time saying he wanted to 'avoid the risk of making people victims of Islamist violence'.
3. Jeffrey Epstein's 'fixer' who ran major modelling agency vanishes 'like a ghost
A millionaire model agency boss thought to have vital evidence about the Jeffrey Epstein sex scandal has vanished.

Investigators who want to interview Frenchman Jean-Luc Brunel, 72, say he is a "ghost who has disappeared without trace".

It is understood enquires are being made in Brazil, the US and Europe.

French prosecutors have opened their own inquiry into the crimes of American financier Epstein, 66.

The convicted paedophile, a friend of Prince Andrew, committed suicide in jail on August 10 while awaiting trial on child sex trafficking charges.

Brunel, who helped found the New York model agency MC2 and is credited with finding supermodels such as Christy Turlington, has strenuously denied any wrongdoing.
4. Indonesian security forces open fire on Papuan protesters
Indonesian security forces can be seen opening fire in Papua as protesters stand nearby, holding their hands in the air.

Protesters say six people were killed in the confrontation, and more than a dozen injured, during a peaceful demonstration that had occupied the regent's office in the middle of Deiyai city.

Papua police say one protester was killed and that security forces opened fire only after being attacked
5. While we are all rereading Orwell to better understand where we are and where we are heading, the state is setting up the worst elements of A Clockwork Orange
Italian Psychologist Proposes Electric Shock Treatment to Eliminate Prejudices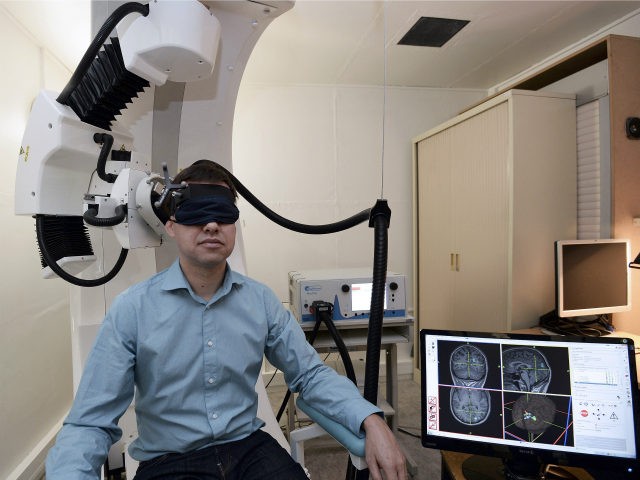 ROME — An Italian psychologist has proposed modifying people's unconscious prejudices and stereotypes by subjecting parts of the brain to electric and magnetic impulses.

Over the past 20 years, researchers have attempted to alter people's ethnic and racial stereotypes and prejudices by providing information that counteracts the prejudice, writes Maddalena Marini, yet these interventions, while effective to some extent, have produced only limited results, especially regarding duration.

A postdoctoral researcher at the Italian Institute of Technology (IIT), Marini says that these stereotypes are so instilled in the human mind that "the only way to change them is to change the biological mechanisms of the brain responsible for generating and controlling these stereotypes."

To accomplish this, Marini proposes the use of "non-invasive brain stimulation techniques," which "modulate the mechanisms through which the brain regulates our behavior" by introducing transcranial electric or magnetic currents.

Studies have allowed us to define a network of brain regions causally involved in these processes, showing that "by increasing or decreasing the activity of some of these areas it is possible to reduce the strength of unconscious stereotypes," she writes, like "the prejudice that leads to associating acts of terrorism with being of Arab origin."

Before joining IIT, Marini was a postdoctoral associate at Harvard University (from 2012 to 2017), and she delivered a TEDx talk on eliminating gender bias in Genoa, Italy, this year.

Scientific research "has shown that our mind contains stereotypes and prejudices that are linked to the different social characteristics of individuals, such as, for example, ethnicity, skin color, weight, gender, age, sexual, political, or religious orientation, disability and physical or mental illness," she asserts.
Thank you Xanthippa, Richard, Johnny U., M., EB., PC., EW., Oz-Rita, Wrath of Khan, and everyone who sent in materials this weekend. More to come I believe we can all believe with some confidence.