Story at Israel National News:
Thank you Amy Mek
Video of police on the scene in Strasbourg after gunfire was reported#France #Strasbourg pic.twitter.com/XWf35oyMny

— CNW (@ConflictsW) December 11, 2018
Confusing location in the center of #Strasbourg avoid the places. Testimonies speak of several shots and wounded. #Strasbourg
Video: @MTZ_Tonio pic.twitter.com/W3NTf04GR7

— Strategic News (@StrategicNews1) December 11, 2018
Thank you @edjettel
A photo of the Strasbourg Christmas market: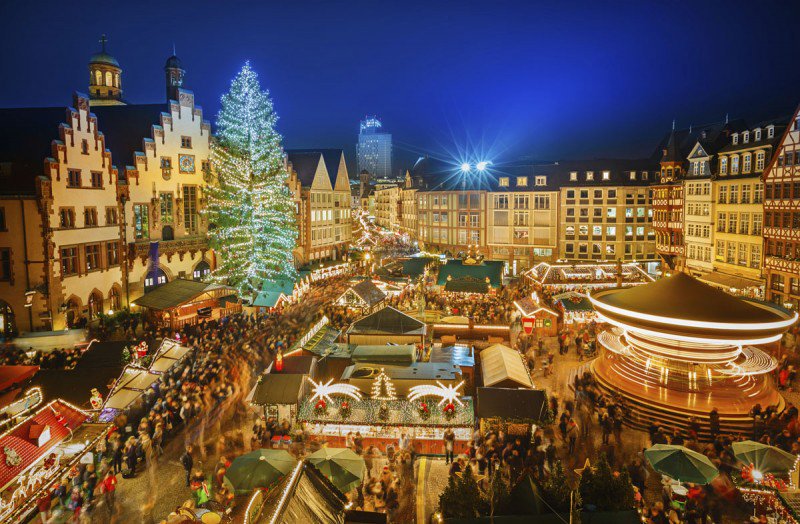 I wonder how much the city of Strasbourg spent putting up Tard-Guards and Diversity-barriers to prevent this via truck?
FRENCH Police-Dissident says the attacker had an S file. This means an ISLAMIC TERRORIST
#Strasbourg : encore une fois l'auteur de l'attentat était fiché S… Un grand merci aux députés ayant refusé de voter les amendements permettant d'agir avant que ces individus ne passent à l'acte lors des débats sur la Loi Asile Immigration ! ?#DissolutionAN

— Sébastien JALLAMION (@SJallamion) December 11, 2018
Thank you Kathy and Ava Lon for the updates.
So he was known to authorities and had an S file, and his name is Shariff. None of which we would know if it wasn't for a renegade police officer, fed up with the Soviet tactics of the French state:
According to local sources the shots took place at 8pm Crow's Bridge and then place Gutemberg the identity could be Cherif C. Radicalized it would have been the subject of a search @LePoint #Strasbourg #strasbourg
Selon sources locales les tirs ont eu lieu à 20h pont de corbeau et puis place gutemberg l'identité pourrait être Cherif C. radicalisé il aurait fait l'objet d'une perquisition @LePoint #Strasbourg #strasbourg

— aziz zemouri (@azizzemouri1) December 11, 2018