1. Gad Saad on identity politics, AKA brutal systemic and overt racism disguised as anti-racism, in the classroom.
2. Pope Francis: Humanity Must 'Rethink' Role of Nation-State in Globalized World
Since globalization has "deeply altered the previous international order," Pope Francis said Friday, humanity must rethink "the figure and the role of the nation-state" in this new world order.
"The State cannot be conceived of as the sole and exclusive guardian of the common good," the Pope told participants in a workshop organized by the Pontifical Academy of Social Sciences, "not allowing intermediate bodies of civil society to express, in freedom, their full potential."

"This would this be a violation of the principle of subsidiarity which, combined with that of solidarity, constitutes a cornerstone of the social doctrine of the Church," he said.
3. Bank of England Too White and Male, Says Treasury Select Committee
(As Milo says, once an institution turns from merit to identity politics, you can make a fortune short selling. If the BoE actually acts on this crap, anyone who shorts their stock can make a fortune.)
Chancellor Philip Hammond could be grilled by MPs on why many of the Bank of England's senior staff are white and male.
The chair of the Treasury Select Committee, Nicky Morgan MP, has written to Mr. Hammond to demand more is done to address the perceived lack of "diversity" among applicants for roles on the Bank's policy committees.

"The Treasury must make all efforts to encourage as diverse range of candidates for the Bank's policy committees as possible," Ms. Morgan wrote, according to The Guardian.

"We have approved both appointments," she said in the letter. "However, in considering these appointments, the committee discussed its wider concerns about the composition of the policy committees, and in particular about diversity at the most senior levels of the Bank of England.
4. And now, a headline you NEVER thought you'd read: Despot Robert Mugabe is appointed a 'GOODWILL ambassador' by the World Health Organisation – after life expectancy in Zimbabwe plummets under him
Robert Mugabe has been controversially appointed as health ambassador for the World Health Organisation.

The 93-year-old president of Zimbabwe – who oversaw plummeting life expectancy in his own country – will supposedly co-ordinate the United Nations organisation's battle against heart disease, cancer and diabetes across Africa.

The role – which comes with the title of 'WHO goodwill ambassador' – will be to encourage African governments to introduce policies to reduce smoking and drinking, improve diets and increase exercise.

Walter Mzembi, Zimbabwe's foreign affairs minister, said the appointment was a 'major diplomacy coup' for the country and claimed Mugabe is 'very passionate about non-communicable diseases'.
5. Islamist Tariq Ramadan accused of rape by Salafist turned activist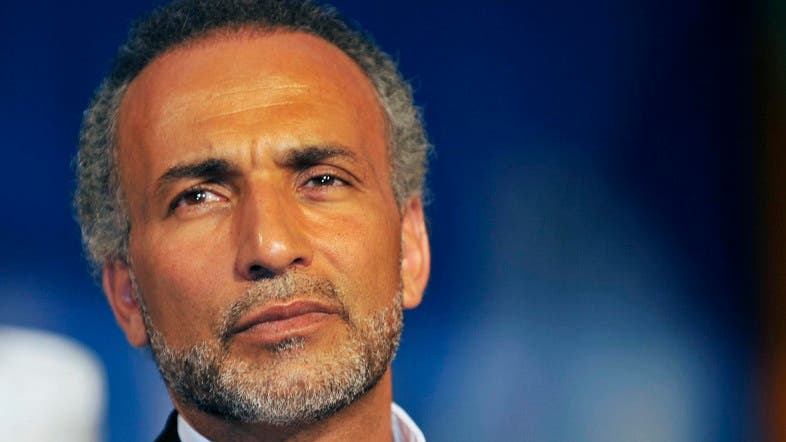 Ramadan, 55, the grandson of the founder of the Muslim Brotherhood in Egypt stands accused of rape by a former Salafist. (AFP)
A rape and sexual assault complaint was filed on Friday in France against Swiss Islamist and Professor Tariq Ramadan by a former Salafist Henda Ayari
Thank you Xanthippa, M., Wrath of Khan, EB., Sassy, Richard, Kathy, Gates of Vienna, from whence I got the Lewis quote and all who took the time and effort to inform us all.
Posting was a bit light as it takes time to get to locations, film interviews and edit them. So thank you all doubly for keeping the fires during at home in the comments.
"One of the most dangerous errors is that civilization is automatically bound to increase and spread. The lesson of history is the opposite; civilization is a rarity, attained with difficulty and easily lost. The normal state of humanity is barbarism, just as the normal surface of the planet is salt water. Land looms large in our imagination and civilization in history books, only because sea and savagery are to us less interesting."
– C.S. Lewis