1. Total chaos in the Swedish police: 'Minimal risk of being arrested'
(Well that worked out well, didn't it?)
The Swedish police is in such trouble that the likelihood of being arrested now is minimal, something that is beneficial to both drunk drivers, drug dealers, petty criminals and extremists. However, it is not so outstandingly great for law abiding ordinary citizens, who will suffer.

A reorganization to make the police more effective commenced January 1, 2015, but a year after the largest police reform in the history of Sweden, the fiasco is a fact.

– As long as you know where traffic cameras are you can drive as fast as you want. You can sell drugs openly and these are good times if you want to be an extremist, says Bo Wennström, Professor of Law at Uppsala University, to the Swedish newspaper ETC.

The police reorganization has failed on almost all points. The Union warns that police officers are no longer allowed to be police officers and that all the special skills are filtered out as the 21 precincts have been merged into one.
2. Swedish PM: The government is preparing for chaos
Prime Minister Stefan Löfven and the government is preparing a backup plan for a new refugee crisis – which the EU refuses to cooperate with.

According to the Prime Minister, the time is running out for a joint solution between the countries.

– If the EU does not agree, there is a great risk of chaos, says Löfven.

The statement from Prime Minister Stefan Löfven, came during a visit to the Volvo Cars factory in Torslanda, Gothenburg, writes Aftonbladet.

He said that the time for the EU countries to agree on the distribution of refugees is running out. Sweden, together with countries such as Austria and Germany have pushed hard in the question of asking other countries to take joint responsibility for the refugees coming to Europe, but so far they have not come to a solution.
With Trudeau, Canada has its own Obama and the results are exactly what you would expect.

The federal Liberals are getting started on repealing some of the previous government's sweeping — and controversial — changes to how people get or lose Canadian citizenship.

But the Liberal plan promises to be controversial in its own right, since it would, if passed, restore the Canadian citizenship of Zakaria Amara — sentenced in 2010 for his role as a member of the so-called Toronto 18.

Immigration Minister John McCallum introduced a new bill Thursday that, if passed, would remove terrorism or other crimes against the national interest as grounds for revoking citizenship from dual nationals.
5. Canada: Senior Imam mocks the Western idea of "marital rape"
Sheik Houssein Muhammad Amer (???? ???? ????) is the Imam of Centre Aljisr (???? ????? ????????) in Laval, Quebec also a member of Quebec council of Imams.

In a lecture at Al-Rawdah Mosque in Montreal (published on September 2, 2015), Imam Houssein Amer mocked the Western idea of "marital rape" and explained the differences between the West and Islam in this regard.

The following are excerpts of Houssein Amer's speech (originally in Arabic):

"According to the Western view, the woman who is a spouse – her husband is not allowed to force her to have sex with him. It is forbidden. Why? Because, this is her freedom [of choice]. They [the West] were the first to establish the term of "marital rape". Is it possible that a husband rapes his wife? Yes. He forces her to have sex with him. It is forbidden. Mistake. She may complain. Glory be to Allah.
(PM Trudeau explained to Canadians that Islamic law is 100% compatible with Western democratic ones)
6. Navy engineer with secret access accused of concealing double life as Iranian citizen
"Baker's alleged fraud appears to span his entire 30-year career as a Navy civilian and has raised questions about whether authorities missed red flags that should have disqualified him from access to secrets." No doubt about that whatsoever. More Iranian chicanery inside the United States, with which they are at war:

A 30-year Navy engineer with access to government secrets has been indicted on charges of lying about his dual Iranian citizenship and creating false identities to conceal his ongoing ties and money he received from overseas.

U.S. federal prosecutors are accusing Naval Sea Systems Command employee James Robert Baker, a naturalized U.S. citizen born in Iran, of lying about his holding an active Iranian passport and using four separate social security numbers to open bank accounts, move money and shield his income from taxes — including an unexplained overseas wire transfer of $133,902 in 2009.

Baker, who changed his name from Majid Karimi when he became a U.S. citizen in 1985, faces 14 counts on charges including lying on his SF-86 security clearance questionnaire, identification documents fraud and social security fraud, which could bring a maximum sentence of nearly 70 years in prison.
(It will be interesting to see how much time he actually spends behind bars given he is working for a state openly claiming to be at war with the US and the West, Vs. the one guy convicted of spying for Israel, who passed some sensitive but outdated info to ally Israel in the 90s and spent something like 25 years behind bars. My guess is Obama will trade this guy if Iran takes the rest of the Gitmo detainees)
7. Islam. Riding the whale for 1400 years
8. Multiple islamic newspapers in Canada call for the mass murder of Jews and jihad as a sacred duty
"A number of community newspapers, such as Windsor's Al Forqan, are directly contributing to the radicalization of Canadian youth by glamorizing murder as a sacred religious duty," said Michael Mostyn, Chief Executive Officer, B'nai Brith Canada. "Articles such as the one recently published in Al Forqan entitled "The Duty of Jihad", are a great cause for concern.

Mostyn added, "For more than 30 years, B'nai Brith has compiled an Annual Audit of Antisemitic Incidents. The data gleaned from our extensive history of recording such incidents strongly suggests a correlation between rhetoric, such as that found in Al Forqan, and increasing levels of antisemitism. Calls for violent Jihad and support for listed terrorist groups have no place in a civilized democracy."
(Prime Minister Trudeau clearly stated that islamic values are fully compatible with Canadian ones. Its also surprising to see a Jewish advocacy organization advocating for Jewish interests as opposed to cultural Marxist ones, as Jewish orgs. have been coopted much like gay, feminist, black and every other conceivable demographic has been, to advance the Frankfurt School agenda)
9. Ignoring the fact that many serious people are predicting the total collapse of Sweden from its suicidal immigration policies, useful-idiot Danes mach for more immigrant rights in Denmark
For some reason the original guy removed it but someone managed to back it up and restore it here:
10. Police Scotland Warns Twitter Users: Big Brother Is Watching You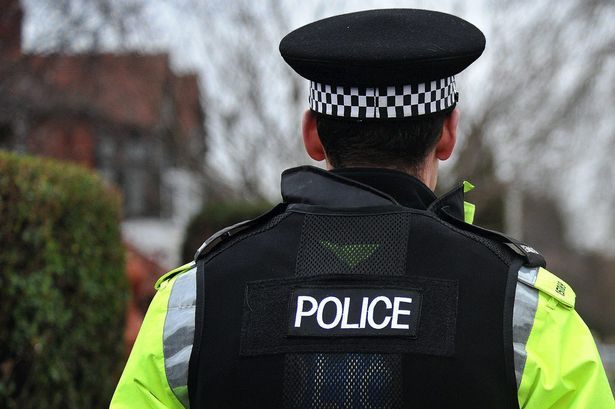 Police Scotland, which is responsible for policing the whole of Scotland, has taken to Twitter to warn people that they are continuing to "monitor comments on social media", and that "any offensive comments will be investigated." The Tweet, posted at 3:49pm yesterday afternoon, has been retweeted nearly 700 times.
The Tweet was met with a storm of opprobrium from fellow Twitter users, with some questioning what would be deemed "offensive", whilst others simply swore. A good number of the replies questioned the legitimacy of Police Scotland's tweet. Jamie Foster ?replied "It is excellent to know you have a budget to do that. We were worried the cuts might have affected you but clearly not". John Lilburne opted for a simple "F*** yourselves", whilst another Twitter user commented "#Fascism".
(It needs to be mentioned as many times and by as many people as possible, that labeling criticism of a core policy of a government as 'offensive' and then investigating the people by the police, usually with follow ups that can result in prison to losing one's livelihood is in fact tyranny and fascism and a number of other things but what it is not, is democracy)
11. 'muslim day' at the capitol in Oklahoma brought to you by CAIR via 'interfaith' penetration tactics.
Thank you M., Ox AO., Tundra T., Wrath of Khan, Richard, and really a lot of great people who's names I lost track of while assembling this post.
Tundra T., after watching the interview with Tania, decided to assist the Danish police and make a Wanted poster for Basil Hassan that would conform to Danish rules.
Also in email this morning, this outstanding poster. Please feel free to download and use liberally at all opportunities.
For anyone upset about the above poster, please check out this story about what muslims do to korans and then get back to me about how offended you are about a pair of women's legs and shoes.
Lastly, check out this interesting post on the Jewish Counter-Jihad on Gates of Vienna, and check out the comments as well.
As mentioned earlier, a lot of Jewish organizations, or ones that are not Jewish but with the claim that they are, in fact are schilling for cultural Marxist and anti-Israel groups, often under the Soros umbrella. So this is refreshing.