Please remember to tune in by Radio if a local, or by internet if not, to CFRA at 9:00 EST to hear an hour long with Stephen Coughlin on Nick Vandergragt's program tonight.
Go to the link and click Listen Live just before 9:00 PM this evening, Nov. 28 – 2015
Also please note that I have made a new page linked at the top in the banner to the Ottawa lecture by Maj. Coughlin as there was some confusion about finding all the videos in that series by some
1. Not so tough now! ISIS fighter cries like a baby after being captured by Kurdish forces
(For the Schadenfreude files)
Dramatic footage has emerged online showing a suspected ISIS fighter crying after he was taken prisoner by Kurdish forces in Iraq.

The prisoner does not appear to have any noticeable injuries as he seats in the back of the armoured truck.

Much to the amusement of the Kurdish forces, the prisoner cries and moans loudly as he waits to be taken away. 
2. Also for the Schadenfreude:
Dutch residents feel the pig's head display protesting a planned islamic army center in the midst of the Netherlands is a good thing. I call this video, 'Heads or tards'
3. Hundreds of anti-invasion protestors march through Spielfeld (English)
4. Anti-Islam group in Australia faces off against far left wing violent extremist group masquerading as 'anti-racist'
5. Japan's newest and largest mosque opens its doors
(Now and again I see articles claiming Japan is somehow immune to Islam. They are just some months behind in the symptoms of the infection)
Nagoya, Japan – The largest mosque in Japan opened its doors on November 20 near the central Japanese city of Nagoya, heralding a new chapter in the East Asian nation's relationship with Islam.

Islam has never made more than a marginal impact on Japan, although the history of Japanese relations with Muslims stretches back further than most people imagine, the Japanese included.

The first mosque in Japan, the Kobe Muslim Mosque, opened in October 1935 and remains a centre for prayer more than 80 years later. Several dozen other mosques have since opened around the country, serving as community centres for a Muslim population numbering in the tens of thousands.
6. Macedonian Army Starts Building Fence On Greek Border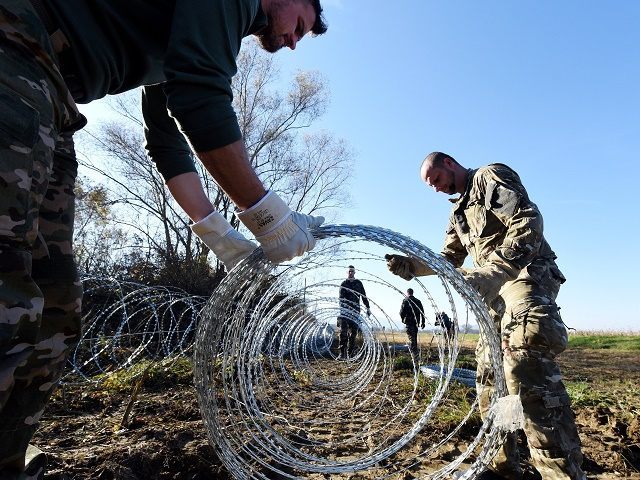 IDOMENI, Greece/SKOPJE, Nov 28 (Reuters) – Soldiers in Macedonia began erecting a metal fence on Saturday on the country's southern border with Greece, described by an official as a "preventive" measure to better control the flow of migrants across the Balkans.

Soldiers drove metal poles around 3 metres high into the cold, muddy ground, building a barrier similar to that erected by Hungary on its southern border to keep out the hundreds of thousands of migrants who have crossed the Balkans en route to western Europe this year.

Syrians, Afghans and Iraqis are flowing largely unimpeded across Balkan borders having landed by boat in Greece from Turkey.
7. Swedish Police: 14,000 Migrants Due For Deportation Have Vanished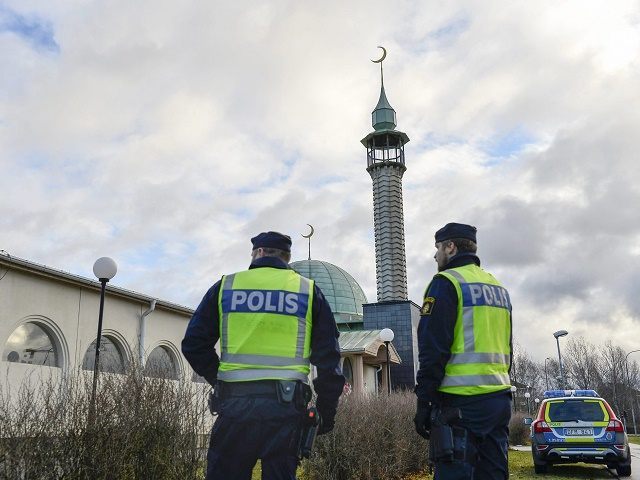 Well over half of all the illegal migrants slated for deportation in Sweden have slipped past the Swedish police — with illegal numbers at the highest ever levels.

The numbers come from the National Border Police Section in the National Operations Division, and show of 22,000 individuals due to be sent home after having their asylum applications turned down, some 14,000 have vanished off the police radar, reports Afton Bladet.

Some are expected to have left the country secretly, but the majority are thought to still be in Sweden, having fallen through the cracks of the comprehensive welfare state. "We simply do not know where they are", said a police spokesman. Even in cases where the police manage to find illegals and send them home, nations such as Afghanistan, Iran, Somalia, Eritrea, Lebanon, Morocco and Libya don't accept their own people back in many cases.
8. Tyre slashing was criminal damage but not antisemitic attack, jury decides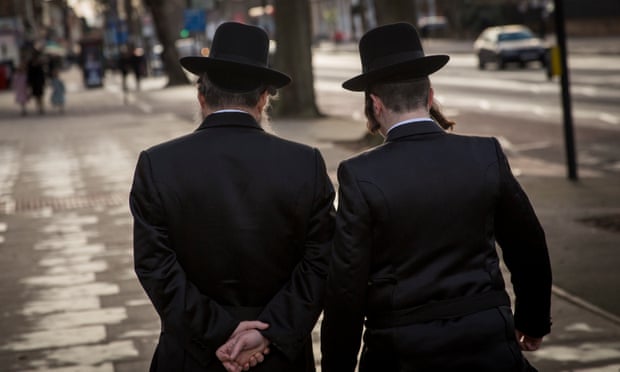 Leaders of one of the UK's largest Jewish communities have welcomed the conviction of a man over a wave of criminal damage incidents involving cars in north-east London last year.

Huseiyn Seyfi, 27, was jailed for five months and ordered to pay more than £5,000 in compensation after slashing the tyres of dozens of cars in the Stamford Hill area.

However, a jury at Snaresbrook crown court found him not guilty of a charge of "committing racially or religiously aggravated criminal damage".

Police were called to Darenth Road on 15 November last year following reports of two men slashing tyres. The men fled the scene in a car, which was traced to Seyfi's home in Ilford, east London. He was arrested on suspicion of racially/religiously aggravated criminal damage and subsequently charged.

While the community welcomed the conviction, members believe that the attacks constituted targeted antisemitic crime.
9. Syria army says Turkey increases arms shipments to rebels
The Syrian army said on Saturday that Turkey had recently increased supplies of weapons, ammunition and equipment to what it described as terrorists in Syria, and accused its northern neighbor of firing shells at Syrian army positions.

"We have certain information that the Turkish government has recently increased its support to the terrorists and the level of their supplies of weapons, ammunition and equipment necessary to continue their criminal acts," an army statement said.

The Syrian government describes as terrorists all the groups fighting President Bashar al-Assad in the 4-1/2-year-long war that has moved into a higher gear since Russia intervened militarily on the side of Damascus with air strikes on Sept. 30.

Tensions at the Syrian-Turkish border have risen since Turkey shot down a Russian warplane on Tuesday. Many of Russia's air strikes have hit rebels backed by Assad's foreign enemies including Turkey, Saudi Arabia and the United States.
10. Spain: Three suspected Islamic State members detained in Catalonia
Thank you M., Shabnam, Buck, Pym Purnell and many many more.
More to come.