1. Breaking: Muslim Screaming 'Allahu Akbar, I Will Slaughter the Jew' Tries to Murder Israeli on Plane
(And Hollywood is worried about snakes)
An Israeli man was almost murdered by a Sudanese Muslim man who beat and tried to strangle him on a flight from Chad to Ethiopia on Thursday last week, reported Ynet News.

The attempted in-flight murder of the Israeli man is the latest incarnation of a war being waged against Israelis by Muslim extremists whose tactic is close-quarter attacks with knives, guns and cars. Numerous Israelis in recent months have been stabbed, shot or run down by lone Muslims while out and about in public
2. 19 year old girl in German city becomes victim of refugee rape gang, 4th attack this month alone
3. Meanwhile, back in the UK, Chaos in UMI camps
4. Burmese elections free, but muslims are complaining.
5. Asian trio who rammed their car into the boyfriend of one of their sisters in 'honour attack' all avoid prison
Three Asian men who carried out an 'honour attack' on the boyfriend of one of their sisters have all avoided prison terms.
Kasim Ali, 25, and his cousins Adeel Ali, 20, and Razi Khalid, 18, targeted Aquib Baig because their family did not approve of him seeing their sister, a court was told.
They rammed his car before chasing him into a corner store in Blackburn, Lancashire, where they kicked and beat him in front of horrified shoppers.
Despite a judge condemning the violence, the trio were this week spared jail for their attack on Mr Baig, which took place on April 13.
Sentencing them at Preston Crown Court Sessions House, Recorder Julian Shaw told them: 'There is no place for any religious or honour based violence.
'It's abhorrent, it's against your religion, it's unlawful. I have had to see the violence perpetrated.
(There is so much wrong with this situation it requires a book all on its own, let alone a post. One has to point out two of them however. The first and most obvious is that an act of targeted criminal violence of this brazen nature would never not get a jail term if White Christian people did it. This is brown-skin Muslim privilege at work in a way that is now so common in the UK it is clearly policy. And frankly the indigenous people of England should be doing something about it. The second thing is the pathetic way in which the British establishment clings to the totally insane narrative of what Islam is, without actually bothering to look at so much as 2 pages of a Koran or even a history book. A judge telling a group of muslims who had just tried to beat a man to death because a non-muslim shouldn't touch a muslim woman, " it's against your religion" is both wrong and patronizing)
Billionaire investor George Soros has confirmed he wants to bring down Europe's borders, following the accusation made last week by Hungarian Prime Minister Viktor Orban.

Last week, Mr Orban accused Mr Soros – who was born in Hungary – of deliberately encouraging the migrant crisis.

"This invasion is driven, on the one hand, by people smugglers, and on the other by those (human rights) activists who support everything that weakens the nation-state," Mr Orban said.

"This Western mindset and this activist network is perhaps best represented by George Soros."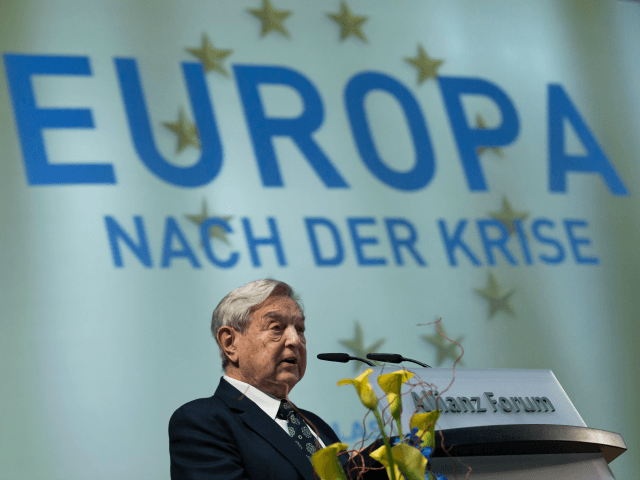 7.  Evening on the Austrian Border
8. Priest turns church in Germany into UMI reception center despite local opposition
Thank you Perfect Child, M., Buck, Diana W., Kathy, and all. There is a LOT more material. Will post it all ASAP. The teams are pretty overwhelmed by all the content there is to deal with but we will carry on.