1. 'Jewish Schindler' Saves Dozens of Yazidis and Christians from Islamic State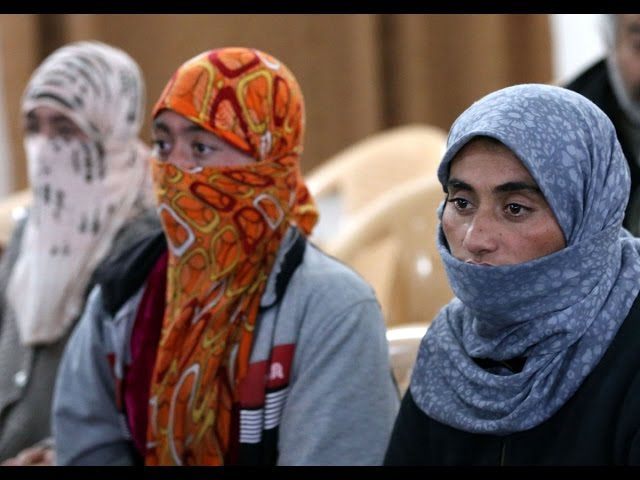 A Canadian Jewish businessman has spearheaded efforts to rescue Iraqi Yazidi and Christian girls from slavery after the girls were captured by ISIS troops, using money donated privately by business contacts. The businessman has cited Oskar Schindler, who rescued Jewish children from the holocaust, as his inspiration.

Last summer the world looked on in horror as ISIS swept through north Iraq, home to Assyrian and Chaldean Christians, and Yazidis. Hundreds of thousands fled before them, but thousands more starved to death in the desert, or were captured by Islamic forces. Girls in particular were bartered for in the markets, standing naked while men bought them as sex slaves.
2. ISIS seen building capacity for mass casualty attacks
Washington (CNN)Some in the U.S. intelligence community warn that ISIS may be working to build the capability to carry out mass casualty attacks, a significant departure from the terror group's current focus on encouraging lone wolf attacks, a senior U.S. intelligence official told CNN on Friday.
To date, the intelligence view has been that ISIS is focused on less ambitious attacks, involving one or a small group of attackers armed with simple weapons. In contrast, al Qaeda in the Arabian Peninsula, or AQAP, has been viewed as both more focused on — and more capable of — mass casualty attacks, such as plots on commercial aviation. Now the intelligence community is divided.

Meanwhile, the U.S. effort to train rebels in Syria to fight ISIS is having trouble. The few rebels that the U.S. has put through training are already in disarray, with defense officials telling CNN that up to half are missing, having deserted soon after training or having been captured after last week's attack by the al-Qaeda-affiliated Nusra Front attack on a rebel site.
(Weakish video at site)
3. Brazilian radio show host gunned down for reporting on government corruption in that country live while on air.
(I have personally interviewed ignorant corrupt Canadian civil servants who had signs and were protesting Stephen Harper claiming he was as bad as the Iranian and North Korean leadership just blocks from Parliament hill and they didn't even lose their union jobs or get threatened etc, whatsoever. What happened to this Brazilian hero shows what genuine totalitarianism ad corruption actually is. Let's hope Canadians don't learn the lesson of Big Yellow Taxi on this election.)
4. Mali hotel siege: Thirteen killed in Sevare, four UN workers saved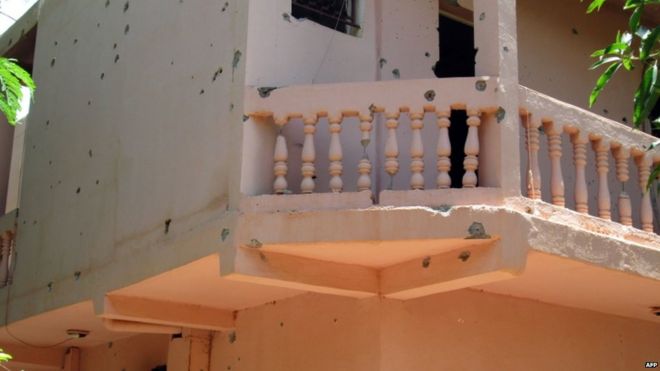 At least 13 people are thought to have been killed, including five UN workers, in a hostage siege at a hotel in the central Malian town of Sevare.

A further four UN workers survived by hiding in cupboards for almost 24 hours as the attack unfolded.

The suspected Islamist gunmen had retreated to the hotel after attacking a nearby army base.
5. Germany: Thousands express fury against Erdogan on Cologne's streets
Between 6,000 and 15,000 protesters – according the police and the organisers, respectively – gathered in the centre of Cologne to demonstrate against the Turkish airstrikes on Kurdish fighters in Iraq, Saturday.
6. PRAGUE – Police removed right-wing speaker Marian Magat as he gave a speech to around 30 anti-refugee demonstrators in Prague on Saturday. Local media reported he was detained on the suspicion of inciting hatred.
Marian Magat, chairman of the far-right Slovak Vzdor movement, was giving a speech against multiculturalism and the hosting of refugees to the handful of supporters in Prague's Old Town Hall centre when police told him to stop. When the crowd started shouting and moving towards the police, Magat was removed from the square and a small contingent of riot police kept the demonstrators back.
Prague – Aug 08 2015 ( 4 min 02 )
7. This appears to be an anti-immigration demo in Taranto Italy
 the protest is  "pro" migrants   not anti-immigration 
– all the red flags mean communists + union members + unemployed
8. Germany: Human chain made to demand border security against migrants
(This is awesome)
9. Mali: four hostages freed as deadly hotel siege ends
Thank you Buck, M., Richard, Wrath of Khan, and all who sent in material and there is a great deal more to come.