1. Canadian spy said to be detained in Turkey for helping British teens join ISIS
(This is from the 12th and I believe Canada has already denied this is the case. However it is highly likely that all these intel and security agencies are thoroughly penetrated by muslims who work for an islamic agenda)
MONTREAL – Turkish authorities say they have detained a spy for helping three British girls join Islamic State, and reports say the detainee worked for Canada's spy agency.

Turkey hasn't officially identified the spy's home country.

However, foreign minister Mevlut Cavusoglu said the spy is from the military coalition against Islamic State and is not from Europe or the United States.

Several Turkish media, citing government sources, have said the detained spy was working for Canadian intelligence.

Tahera Mufti, spokeswoman for CSIS, did not respond to a written request for comment.
2. UK Tries a woman who went to join the fight against the Islamic State alongside the Kurds.
A teenager has appeared in court after allegedly trying to join Kurdish fighters battling Isis in Syria, in the first prosecution of its kind in Britain.
Campaigners condemned the prosecution of Silhan Ozcelik, 18, from London, as "disgraceful and disgusting", however. Ms Ozcelik's appearance at Westminster Magistrates' Court followed her arrested at Stansted Airport in January after returning to Britain on a flight from Germany.
3. American ISIS Member Issues Warning: "We're in Texas, Ohio, New York City, Washington, D.C."
Christopher Cornell, the Ohio man who was arrested in January over a plot to attack targets in Washington DC and is a self described member of ISIS, called a local news station and gave an unexpected phone interview from the detention facility where he is being held.
Cincinnati News, FOX19-WXIX TV
In the interview, Cornell issued some chilling warnings:
"I got orders from the brothers overseas because I'm with the Islamic State. My brothers over there, in Syria and Iraq, gave me specific orders to carry out jihad in the west, so I did so."

"What do I think is coming? Many things. There will be many, many attacks. Like I said, we are ready for the battle over the Capitol."
4. Former Ottawa imam surfaces in video telling Libyans 'jihad today is simple and easily accessible'
A former Ottawa imam appeared in a video "promoting violent jihad" in Libya, according to a "Secret" Canadian intelligence report obtained by the National Post under the Access to Information Act.
(This article is behind a funky kinda paywall)
5. Ranger director resigns in wake of offensive (mohamed) tweet controversy
(I am not understanding this article 100%. But it appears that someone has been forced to 'resign' from an administrative position at a soccer club because they tweeted an image of the pirate mohamed which was offensive to muslims. This goes a long way towards proving that England is a sharia compliant state and magna-carta is not even a memory)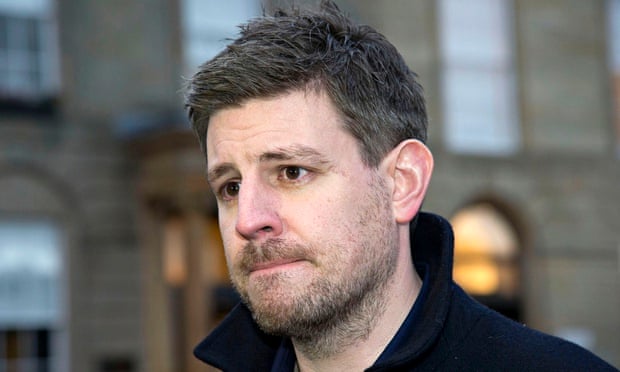 Chris Graham has resigned as a director at Rangers days after he was accused of tweeting an offensive picture depicting the prophet Muhammad performing a sex act on a Star Wars character.

The image appeared on Graham's Twitter account and immediately led to Muslim leaders calling for Rangers to take action against the nonexecutive director, who was only appointed to the position on Tuesday following Dave King's takeover at the club last week.
6. Glazov gang: Jihad on the offensive
(It is an hour long panel public speech and quite good from the 8 minutes I have seen so far)
7. The magic box of leftism
Thank you M., CB Sashenka, Don C., UK Pete, Buck, Richard,