1. Al Jazeera on Crimean referendum. (Sjrda Trifkovic is an excellent pundit)
2. Sudanese paedophile sues Britain because his parole hearing was DELAYED and his human rights were 'breached'… and he's already cost the taxpayer £125,000
A Sudanese paedophile jailed for four years for raping and sexually abusing teenage girls is suing Justice Secretary Chris Grayling after his parole hearing was delayed.

Adil Aboulkadir, 38, was one of five refugees from Darfu who attacked girls aged 14 and 13 – before costing UK taxpayers £125,000 in legally-aided lawyer and interpreter fees during their trial.

Aboulkadir, then of Dartford, Kent, was handed an open-ended jail term – with at least four years behind bars – after he was convicted of rape and three counts of sexual activity with a child at Maidstone Crown Court in May, 2008.
3. Crimean Parliament formally asks to join Russia
Crimea's parliament formally applied to join the Russian Federation on Monday morning and declared its independence from Ukraine.

It follows Sunday's controversial referendum vote in favour of leaving Ukraine.

The parliament also announced that Ukrainian laws no longer applied and that state property belongs to Crimea.

The region will also take on the Russian currency, the rouble, and will change the clocks to Moscow time (two hours ahead) by the end of March.

The head of parliament said Ukrainian military units would be disbanded although personnel would be allowed to stay on the peninsula,
4. Tunisia orders takeover of mosques said controlled by Al Qaida-inspired clerics
CAIRO — Tunisia, fighting an Al Qaida insurgency, has sought to gain control over the nation's thousands of mosques.
The government said it ordered authorities to impose supervision on Tunisia's mosques.
Officials said numerous mosques were believed to be under the influence of Al Qaida-inspired clerics.

"This plan will recover 150 mosques that are now beyond state control," Tunisian Prime Minister Mehdi Jomaa said.
5. Venice votes in referendum on splitting from Rome
(And the Balkanization of Europe continues apace while the ummah grows in power and influence)
The vote will go on till the end of the week
Voting has begun in Venice and the surrounding region on whether to break away from Italy. Recent opinion polls suggest that two-thirds of the four million electorate favour splitting from Rome, but the vote will not be legally binding. The poll was organised by local activists and parties, who want a future state called Republic of Veneto.

This would be reminiscent of the sovereign Venetian republic that existed for more than 1,000 years. A focal point for culture, architecture and trade, Venice lost its independence to Napoleon in 1797.
6. US navy Seals take over oil tanker seized by Libyan rebels
(If the captain of the tanker had been a little smarter, he would have had the US ambassador to Libya kidnapped and put on board that boat and there is no way the US would have sent the military to help)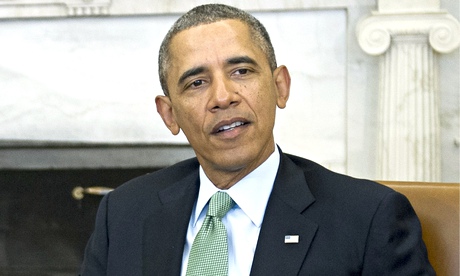 The US president, Barack Obama, approved the navy Seals' takeover of the Morning Glory oil tanker. Photograph: Rex
American navy Seals have seized a North Korea-flagged tanker that had been loaded with crude oil at a rebel-held port in eastern Libya, the Pentagon said on Monday.

The operation to take control of the Morning Glory took place a week after Libya failed to prevent the tanker from leaving the rebel-controlled eastern port of Es Sider loaded with an estimated $20m (£12m) cargo, in a crisis that has brought the country to the brink of civil war.
7. Fred Phelps near deaths door.
(This would be an excellent opportunity for any and all readers to show their appreciation for the life's work of Mr. Phelps by going to his funeral and picketing the hell out of it. Whatever else people may feel about homosexual politics and influence etc. etc. Fred's picketing of gay soldier's funerals was repugnant beyond words. It is sad that the strategy I suggest will have no impact on him but probably make his family feel very badly, who themselves may be fine people. But the temptation is strong. Phelps occupies the same political space as Timothy McVeigh in as much as our opponents point to these two people ad-nauseum and try and claim they represent mainstream Christian thought. At the end of the day, it would be wrong to picket his funeral unless it was attended entirely by his supporters, in which case it should be compulsory to picket it. But the temptation to do so in any case seems huge)
Fred Phelps Sr., the founder of the Kansas church held in disgust worldwide for its antigay protests of prominent funerals, is in hospice care and "on the edge of death," according to one of his estranged sons.

Nate Phelps posted the information on Facebook Saturday night, adding the revelation that his father had been excommunicated from the church in 2013. A church spokesman told the Topeka Capitol-Journal that Phelps was indeed in the hospice but that Nate Phelps "is not well informed." The spokesman also refused to comment on the allegation that the elder Mr. Phelps has been excommunicated.
Thank you UK Pete, Fjordman, Wrath of Khan, Yucki and all who sent in material. More to come I am sorry to say.