1. Hamas front group objects to presence of rabbi on Canadian PM trip to Israel.
2. Coptic Christian Children Kidnapped and Killed for Cash
Yet another Coptic Christian child was recently kidnapped in Egypt.  Thirteen-year-old Cyril Rif'at Fayiz was abducted in the Minya district by "unknown persons" who later called the child's parents demanding one million Egyptian pounds, nearly the equivalent of $150,000 USD.

This phenomenon—kidnapping and holding Coptic children captive for large ransoms—has become a regular feature of the Egyptian landscape, particularly in Minya, Upper Egypt.  A few examples follow:
3. Clashes rage at Egyptian college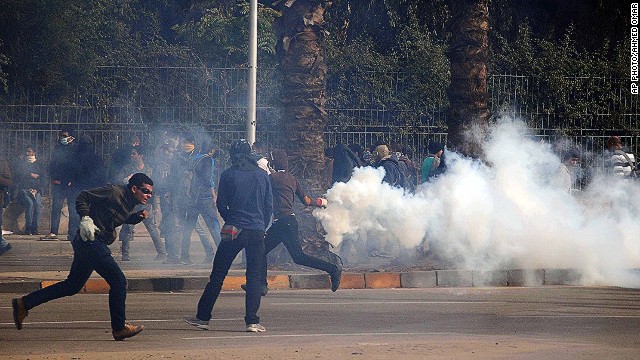 Clashes near Cairo University in Giza, Egypt, on January 16, 2014.
(CNN) — Clashes erupted on the campus of Egypt's Cairo University on Thursday, resulting in the shooting death of one student and injuries to four others, the country's Interior Ministry said

The ministry said police entered the campus to "restore security" and to "protect lives and property." The state-run MENA news agency said after two hours of fighting, "a state of cautious calm prevailed."
4. 2 held in London on terror charges
(CNN) — Police in London arrested two women Thursday on suspicion of being involved in preparations for acts of terrorism, they announced.

One was arrested at Heathrow airport as she prepared to fly to Istanbul, Turkey. The second was arrested in northwestern London, the Metropolitan Police said.
5. NATO assures Turkey that new missile defense system not designed to protect Israel
That Erdogan make these objections in the first place is yet another indication of how he has destroyed the formerly good relationship that rapidly de-secularizing Turkey once had with Israel. Turkey as a Sharia state, which is what Erdogan wants and is working toward, would naturally be an inveterate enemy of Israel.

"Turkey reassured that NATO shield not designed for Israel," by Dan Williams for Reuters, January 15:
Thank you Richard, M, Wrath of Khan, Fjordman and all. Still more to come.