Tommy Robinson is widely being reported as saying that "should there be another 7/7 outrage "this whole country is going to go up.".
I doubt he is right. But here is why it would be better if he was.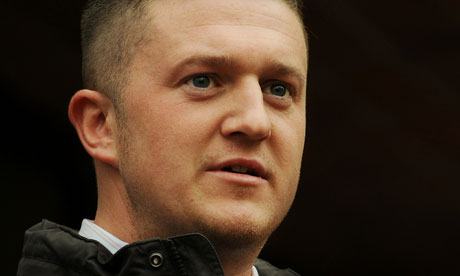 First, why he is wrong.
After Boston, not only was there no backlash other than a single act of graffiti which I am fairly confident was actually done by Muslims to create the sense that they are the real victims, and this was a short drive away from the city where 9/11 happened. In fact, in the US like in the UK, many of those interviewed used the opportunity to show their personal moral superiority to the rest of us by talking about how this is a blow to "diversity" and how multiculturalism is the real victim. It turns out that sanctimony trumps appropriate rage like, 25:1
If another 7/7 happens in the UK, or rather when, the response is a dead certainty. A massive awareness campaign explaining why it had nothing to do with Islam while the government multiplies the outreach budget by ten fold. Gavin Boby will be disbarred and mosque applications will be granted that haven't even been applied for yet. It isn't just that terrorism works. That won't be the prime mover behind these events. It will be that governments, and this is why it would be better if Tommy was right, operate under the notion that the illusion of good government is considerably more important than responsible decision making, and this includes policies which make it look like previous catastrophic and traitorous policies of the past were in fact, good ideas.
There is also the general public's view that violence itself is an outcome that should be avoided at all costs. This is the same mentality that caused free peoples across the world short of the United States to disarm the general public, leaving them at the mercy of thugs and tyrants and leftist groups that demand unilateral disarmament of strategic weapons for our side during a war with the most murderous and evil ideology that ever took root. Communism.
Violence is a tactic. Sometimes it is the worst one and sometimes it is the best one and often somewhere in between. Often just the threat of violence solves or creates large problems. Once, G.W. Bush sailed a single U.S. Carrier group up to the coast of 2 nations that where about to go to war. As neither nation knew which side the US was on, they opted not to wage war as whichever side the US was on was a guaranteed winner with that carrier group alone.
So when Tommy Robinson claims that the British people will react with what would be appropriate outrage at the ideology that is bringing the once great nation to its bloodied knees, it would be a far better one than the kind of surrender which is in fact, much much more likely.
Eeyore for Vlad.