PRIORITIES!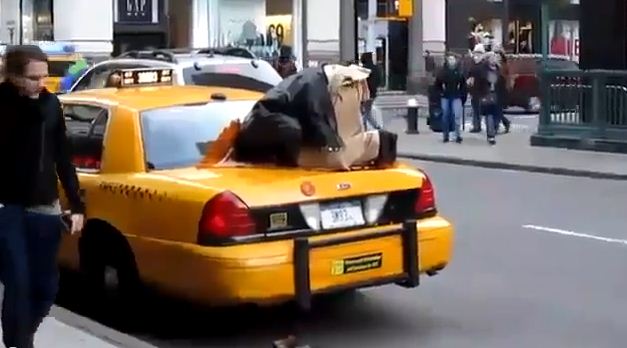 The nurse wouldn't deem himself to be inhuman or uncaring, it's just a matter of 'priorities' don't you know, allah always comes first, human life in comparison, is just inconsequential fodder. Therein lies the big difference between the Muslim world and the West, and reason enough to deny these types of Muslims any kind of prominent role in our society. The more in touch they are with their 'inner mohamed' the more uncaring, intolerant and unwestern-like they become.
H/T C.K.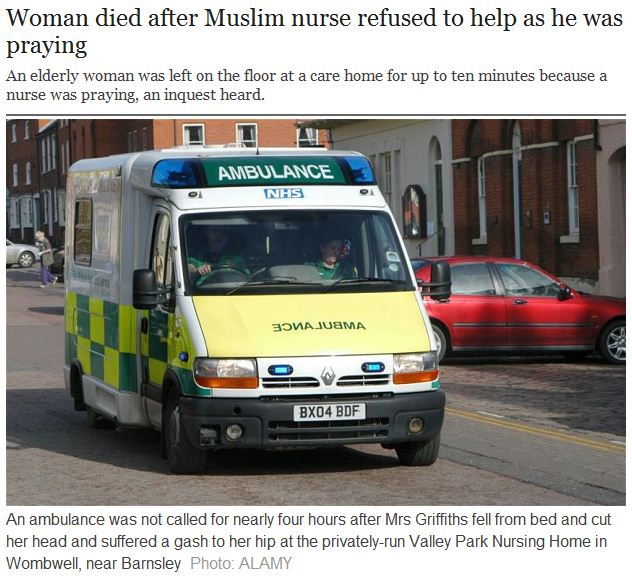 Alzheimer's sufferer Dorothy Griffiths, 87, was found sitting down after staff heard a bang and a carer went to the office for help to lift her.
But agency nurse Abdul Bhutto, who was in charge, said they would have to wait.
Carer Zoe Shaw told the Sheffield hearing: "It took between five and ten minutes because he was praying upstairs in the office on his prayer mat. A staff member told me we had to wait for him to finish."
An ambulance was not called for nearly four hours after Mrs Griffiths fell from bed and cut her head and suffered a gash to her hip at the privately-run Valley Park Nursing Home in Wombwell, near Barnsley.
She died later in hospital. Mr Bhutto failed to appear at the inquest and a summons had to be issued for him to attend the resumed hearing later in the year.