H/T Don L
Islamic radicalists based in Britain are reportedly preparing to issue a fatwa on Malala Yousafzai.
According to controversial cleric Anjem Choudary, the fatwa will be announced at Islamabad's Red Mosque later this month, The Telegraph reported.
The 15-year-old, who was shot in the head by Taliban gunmen for the "crime" of promoting education for girls, will be denounced as an apostate and accused of turning her back on Islam.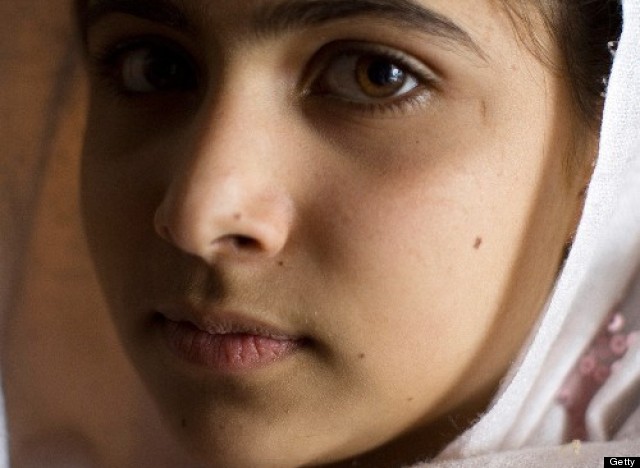 Malala Yousafzai was shot in the head by Taliban gunmen
While this ordinarily carries the death sentence, Choudary says he is not calling for Malala's demise.
The former solicitor believes the schoolgirl is being used as a propaganda tool by the US and Pakistan, he told the newspaper.
Choudary, who lives in Ilford, London, is a co-founder of Islamist organisation al-Muhajiroun, which has staged several anti-Western demonstrations.