Alliteration by: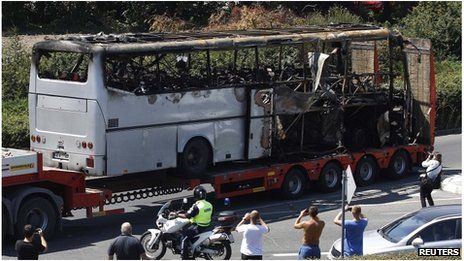 The Bulgaria bombing would be the first successful Hezbollah attack in the West since the 1980s, police say
A bus bombing that killed five Israelis and a driver in Bulgaria was most likely the work of Lebanon's Hezbollah militants, Bulgarian officials say.
The attack, in the Black Sea resort of Burgas in July 2012, was carried out by a bomber who died at the scene.
A six-month probe uncovered "obvious links" to Lebanon and Hezbollah, prompting criticism from Israel's prime minister and a top US official.
Israel has always blamed Hezbollah – and Iran – for the bombing.